Park Map & Floor Plans
Park Map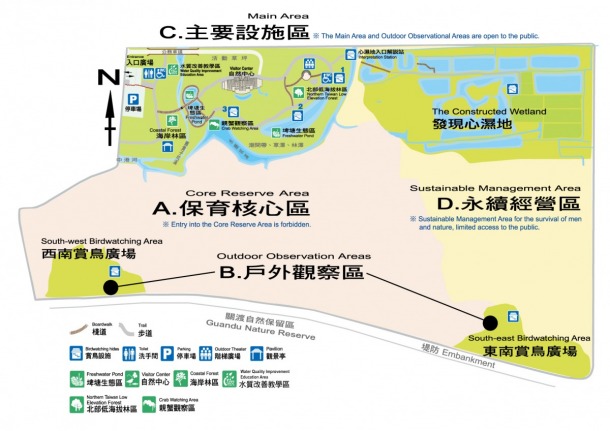 Main Area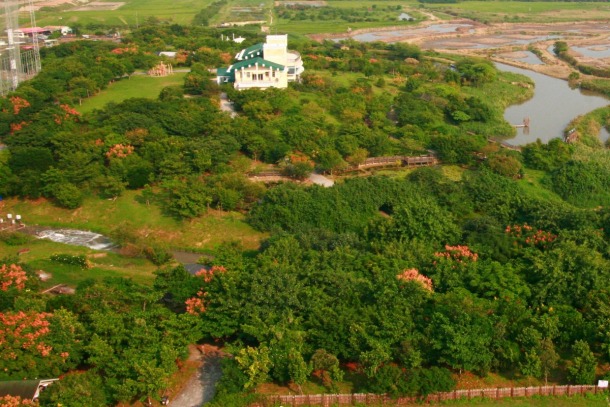 This area includes the visitor center, birdwatching cabins
trails, and freshwater ponds. It provides habitation from the coastal wetland to low elevation forest of northern Taiwan. The area is suitable for outdoor classes, as well as leisure visit.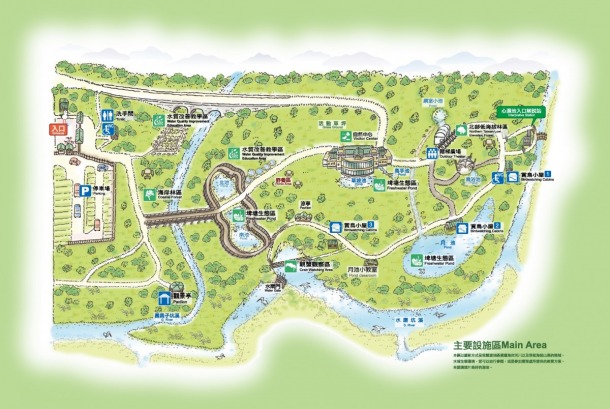 ---
Nature Center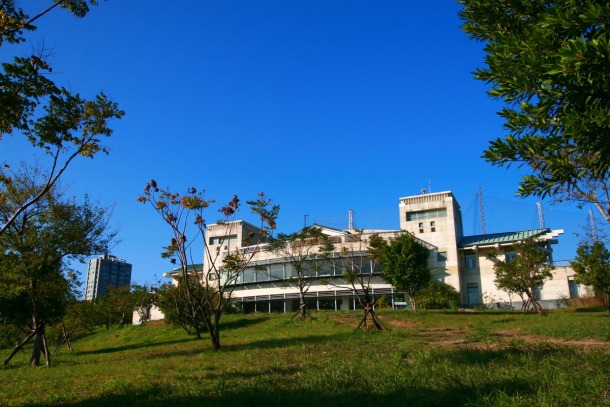 Facilities on the ground floor include displays, an auditorium, a conference room, exhibits, information desk, and a gift shop. Facilities on the second floor include an indoor observational area, a classroom, and a café.
Birdwatching Cabins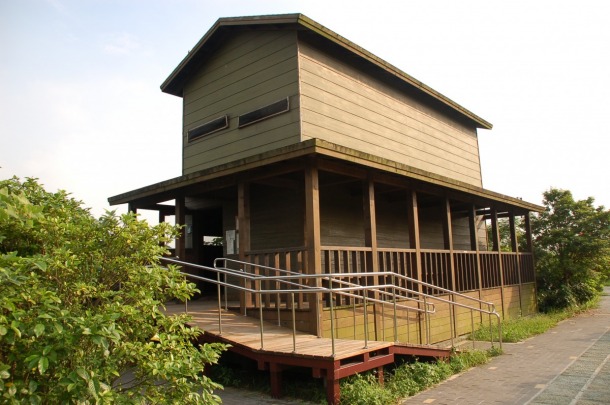 Designed to minimize the disturbance observers have on wildlife. Please reduce your volumes in the cabins.



Water Quality Improvement Education Area

To improve the water quality of Old Guizikeng River, whose major pollutants come from factories, domestic usages and dumping located at upper stream, Pollutant Reduction Facilities and a Constructed Cobble Bed Treatment are installed in the area. The water treatment site is also very educational.

Crab Watching Area
(boardwalk sponsored by HSBC Bank)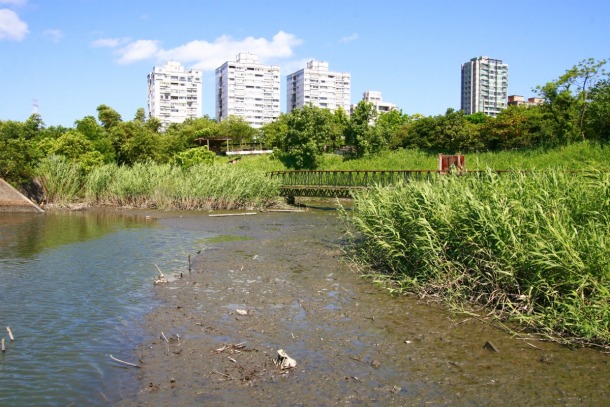 A large mudflat ideal for observing fiddler crabs, mud skippers,and waterfowls.
Freshwater pond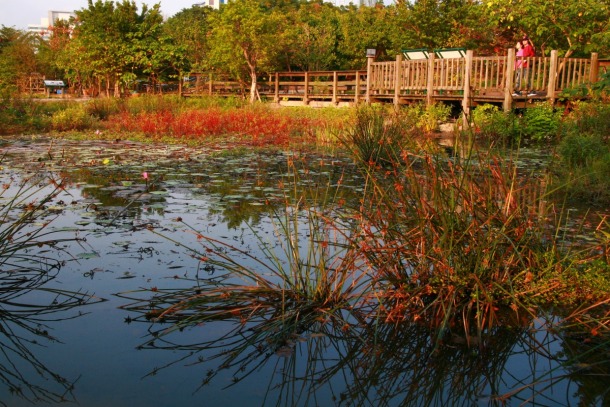 These ponds were created to exemplify a habitat once typical of an agriculture-dominated landscape. Water fauna and flora can be easily observed.
Coastal Forest Area

The vegetation in this biome has evolved numerous adaptations to survive on the coast, where the salinity is high and the environment is harsh.


Northern Taiwan Low-elevation Forest Area
The vegetation here is representative of the subtropical forests of northern Taiwan.
Outdoor Observational Area
South-east Birdwatching Area
gardening and birdwatching blinds.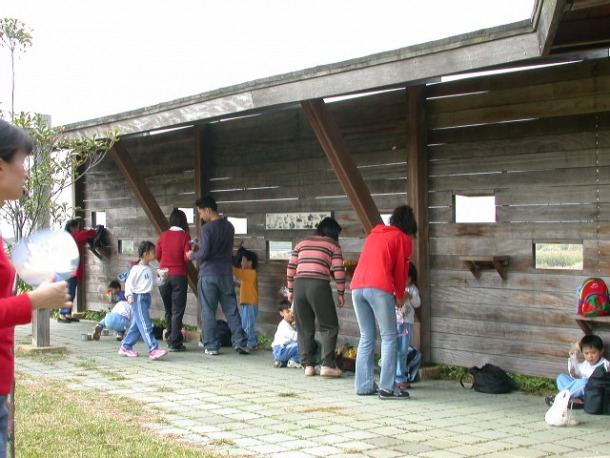 South-west Birdwatching Area
boardwalk and birdwatching blinds.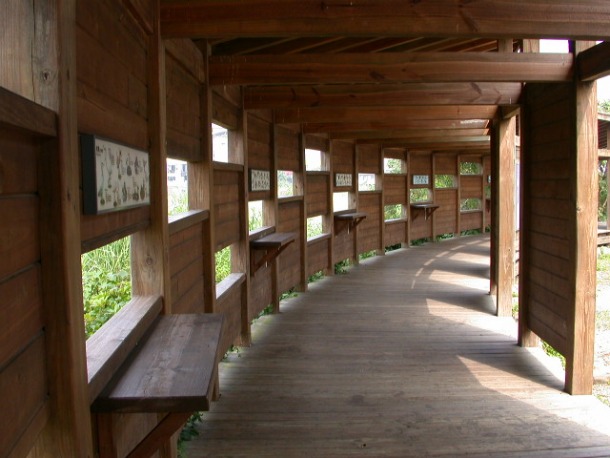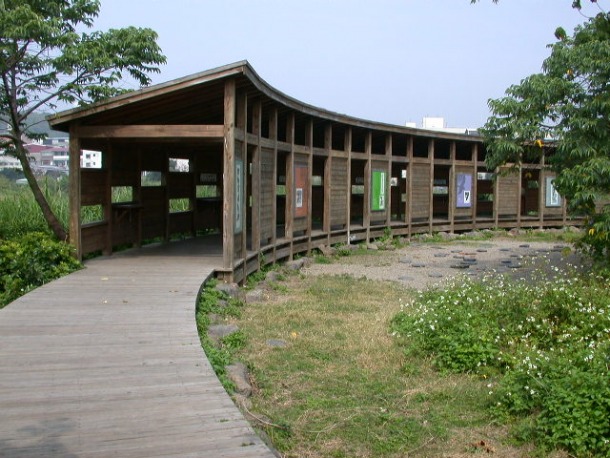 Embankment
birdwatching areas and a bikeway.
Guandu Nature Reserve
55 hectares of mangrove forest managed by Department of Economic Development, Taipei City Government.
Sustainable Management Area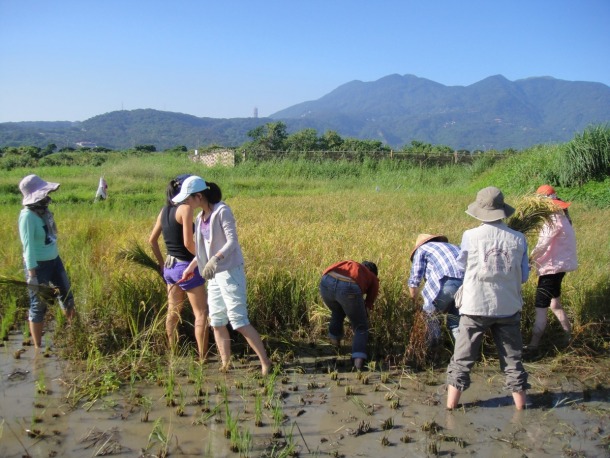 The Sustainable Management Area encompasses stream banks and the last rice paddies in Taipei City. The Constructed Wetland here provides treatments of water purification and all functions as natural wetland. Being in this area, you will experience the beauty of Guandu Plain surrounded by the Tatun mountains.
※ Special education programs and guided tours are provided.
Core Reserve Area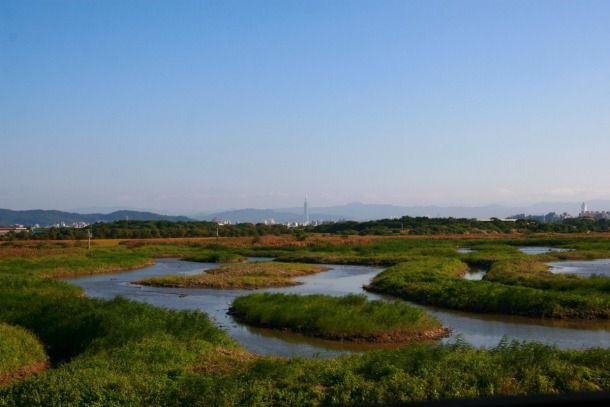 The ponds, marshes, and mudflats of Guandu create diverse habitats in which wetland organisms occupy. To minimize disturbance, access to this area is restricted to authorized personnel only. However, you can easily observe the reedbeds, ponds, and mudflats through the spotting scopes available in the Nature Center.