Getting Here
Our Location
55, Guandu Road, Taipei 112, Taiwan, R.O.C.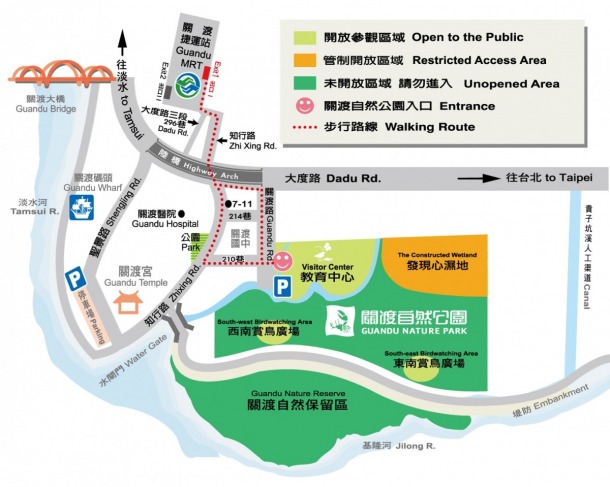 Public Tranportation
By MRT: Take the Tamsui Line to Guandu Station, then take transfer bus R35 or S23, or walk (10 minutes).
By Bus: Take bus 302 to 關渡國中 (Guandu Junior High School) station, then follow the school fence to the park (3 minutes).
By Youbike: Take from MRT Guandu Station to the park (5 minutes).
Parking
Parking is available.
Cars: NT$ 40/hour
Bicycle or Scooter : NT$ 20/once
※ Prices are subject to change without notice.
※ Month-long lease of parking space available.